Staff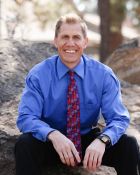 Dr. Erik Zamboni, DPT, CSCS
Clinic Director
Dr. Erik Zamboni, DPT, CSCS earned his clinical Doctor of Physical Therapy degree (DPT) from the University of Southern California (USC) in 1999. USC continues to be ranked the number one physical therapy education program and has been for most of the past decade.
Overall, his professional training amounts to twice the Oregon state requirements. In terms of work experience, Dr. Zamboni has over 17 years experience including opening a clinic for the national leader in occupational health, Concentra Medical, as well as directing an outpatient orthopedic clinic for one of the Forbes ranked top small businesses in America. He has been the Clinical Director of Living Well Therapy, LLC since 2004.
Dr. Zamboni once spent two summers living in the Amazon jungle and with that experience when combined with a minor in Spanish, he is fluent in order to meet the needs of a more diverse population. Dr. Zamboni is a member in good standing of the Oregon Physical Therapy Association and the American Physical Therapy Association.
In his free time, he enjoys camping, fishing, hunting, hiking, international travel and most other outdoor recreation!
Shelby Cabello, LMT
Shelby Cabello, LMT is an Oregon Licensed Massage Therapist who excelled during her two years of massage education at C.O.C.C. Her emphasis is on therapeutic work including Trigger point, Myofacial Release, Deep Tissue, Sports and Thai Massage. She LOVES what she does, especially seeing the positive impact she can make in peoples' lives as she helps them to achieve their goals.
Her massage goals include continued professional growth in continuing massage education course and traveling to Thailand to study Thai massage from a master. Other goals include bungee jumping, skydiving, and swimming with dolphins, which may become a reality once she conquers her fear of heights!
She has two wonderful handfuls with one more on the way in Aug. 2017. Though family needs much of her free time, she also enjoys hiking, swimming, horseback riding, reading, crotchet, and working on vehicles….. When her children and strong-willed husband give her a chance!
Brandi Jacobson, LMT
A December 2015 graduate from the Central Oregon Community College Massage Therapy program, Brandi Jacobson is trained in Sports massage, Swedish massage, and fire cupping therapies. Her goal is to get people out doing what they love again at their highest potential; whatever that means to them!
When she is not massaging, she coaches gymnastics, and enjoys wake boarding/surfing, alpine skiing, mountain biking, long boarding, and back packing. Basically anything that gets her outside in Central Oregon!
Brandi is a second generation local of beautiful Bend Oregon and loves to help clients embrace the lifestyle that comes along with living in this amazing place!
Schedule your massage with Brandi today!
Brandi Jacobson, LMT #22000